This is nocturne Op.9 No.2 by Frédéric Chopin. I only played the first half.
Composer: Frédéric Chopin (1810-1849)
Guitar:  Stephan Schlemper 2003
String:  Galli Ti65
Microphone:  Sony ECM-MS907 + old style monophonic camcorder
At the beginning of this video, my 1-year-old daughter was trying to speak out loud in the background. She was bossing my sister around
At the end, I tried to use my thumb to play a C major scale just like a pick.
Sheet music is free to download.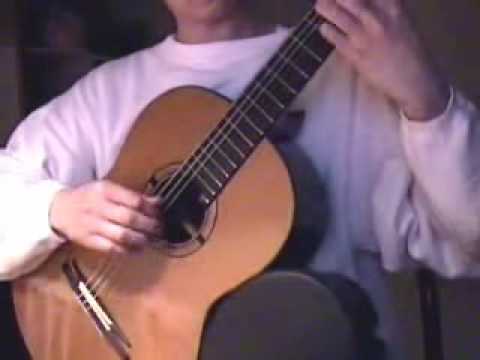 Download 下载:

>> Download original video file 下载视频源文件, wmv file
>> Download sheet music 乐谱文件下载 (PDF格式), pdf file.

Please enable Javascript and Flash to view this Flash video.