Composer: Francisco Tárrega (1852-1909)
Guitar:  ROMERIGO 01,   罗美里哥 01(2008试制版)
String:  Luthier Concert Silver Set 30 (Medium / Hard Tension)
Microphone:  Sony ECM-MS907
This video was recorded in Joe's living room in Alhambra, California on September 18, 2009.
(my 21th try)
This is a difficult piece of study for right hand.
There are lots of skip-string arpeggio running at a fast pace.
The left hand is not easy too.
I make significant changes on left hand fingering this time.
As a result, the left hand looks easier on this video.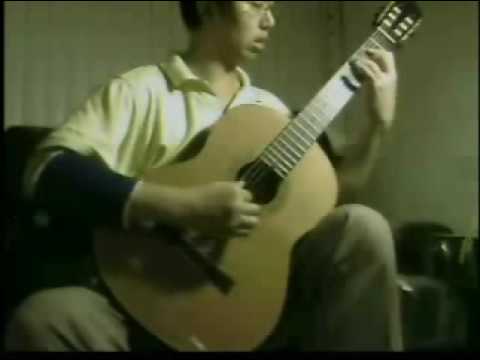 Please enable Javascript and Flash to view this Flash video.
Download 下载: 

>> original video file 视频源文件, Estudio_Brillante_21.wmv
>> sheet music, pdf format