I'm not a photographer, not even camera savvy. From a regular end user's point of view, Samsung TL350 is an excellent digital camera. I'll say it's ultra compact HD camcorder too because my main purpose of buying this camera is taking videos.
See my photo and video gallery:
http://gallery.JoeNo1.net/Samsung-TL350-WB2000
Here are some Pros, Cons, Tips and Other Thoughts for Samsung TL350 / WB2000 camera.
Pros:
1920 x 1080 @30p HD video;     — Record vivid color full HD video. Each frame is a beautiful picture. No streak!
MP4 container (Video : H.264,  Audio : AAC);     — Smaller video file size. 1920 x 1080p HQ video writing speed < 2MB/s. A regular 1GB SD card can do the job. Not to mention class 4, 6, 10 SDHC. Original MP4 file can be uploaded to YouTube or Vimeo directly.
up to 1000fps slow motion video;       — No matter how fast is your fan running. I can clearly see each fan blade.
high speed photo up to 10fps;     — Moving too fast? Take 10 pictures in one click. Capture the split second moment.
auto power-on interval photo shooting;     — Auto power on & off. Take a picture, say every 15 minutes to see the change from sun raise to sun set. Make a nice time elapse video.
Dual Capture in full size;     — Take 10.2M pixel pictures while recording 1080p HD video.
5x optical zoom while shooting video;     — Watch it closer in HD!
24mm wide angle lens;     — Much wider angel than my Canon 1080i DVD camcorder.
take panorama picture;     — Hold the camera. Turn a 360 degree. Get a amazing panorama picture. Just that simple & easy!
3″ AMOLED display;     — Best camera screen ever!
decent internal stereo microphone;     — It's good even for music recordings.
embedded a handy software to preview pictures and videos;     — Shows up a read-only drive when connected to a PC. It does some simple editing too.
ultra compact "camcorder;"     — Treat it as a camcorder. It's a ultra small size one. Better video quality than most 1080p camcorders out there.
Cons:
No 60fps video;     — Samsung opts out 1280 x 720 @60p. This is my single biggest disappointment!!!
No external microphone jack;      – Can NOT connect  a external microphone to improve sound quality. No way to avoid the lens zooming noise.
20-minute video recording time limit;     — ONLY 20 minutes per video file regardless resolution. Yes, press a button to start a new recording.
No manual focus while shooting video;     — There are auto focus and smart scene detect function. But we don't have manual control.
No HDMI cable;     — Buy a  Samsung HDMI cable if you want to connect your camera to you big screen TV.
No separate battery charger;     — Battery is out? Too bad! Don't go anywhere. Charge the battery with the camera.
Tips:
Don't use the POWER button if you just want to see the photos and videos. Press PLAY button instead to turn it ON and OFF. This will turn on the screen ONLY, not the lens.
Press OK button to pause and continue a video recording. Keep it in one MP4 file.
Copy and paste the embedded software in this camera to a local drive and run it locally. It's portable. Green!
Microphone is OFF while zooming by default. Turn it ON!
Other thoughts:
Battery life is not impressive. Buy a backup battery. It's better buy a separate charger too.
OK low light video performance. Not much noise. But it could be much better. I hope the new version can get close to Panasonic Lumix DMC-ZS7/TZ10.
More than 10x optical zoom would be nice.
I ordered this digital camera, Samsung TL350, from crutchfield.com on Monday. $299.99 shipped. I got it on Friday.
Before I bought this camera, I did some research. To compare TL350 with Samsung's previous release TL500, check this comparison chart, http://snapsort.com/compare/Samsung_TL350-vs-Samsung_TL500 We can actually compare any two given cameras on snapsort.com. It's very useful and powerful.
The clarity and color of the 3″ AMOLED screen is simply amazing! The best digital camera screen I've ever seen. It's obviously better the Sony DSC-T90 I bought more than a year ago. Note that this is NOT a touch screen.
Can't wait to share some photo and video samples.
Take a close look to the window screen.
The scene is like this. I take the picture right at this window. There is a tiny little dot sitting at the middle of the windows screen. I can't detect it with my naked eyes.
Highest video quality test.
* Full HD 1920 x 1080p HQ 30fps.
* MP4 video file (Video : H.264,  Audio : AAC). Upload original file, SAM_0014.MP4, to YouTube directly
* File size: 837,523,891 bytes, about 1.8MB/s
The "1920x1080HQ" is the highest video setting on Samsung TL350. I think "HQ" stands for "High Quality." Try a 7:30 minutes long video recording on a 8GB SDHC card (class 6). No lagging! Pretty good. Very sharp picture quality. Actually, it looks too sharp, almost unreal for me.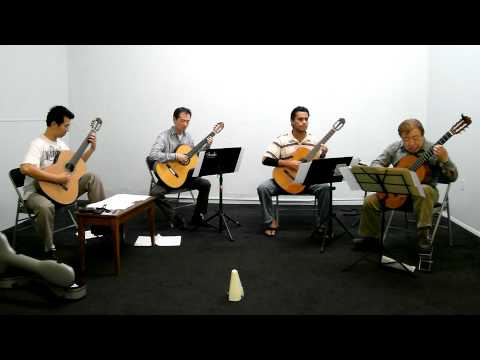 I like the quality of the internal microphone of this camera. It's sensitive and the volume is not too loud. It seems like a OK microphone for casual music video recording. But the microphone position is on the top of the camera. It picks up all the fan noise from the air conditioner right on top of it. In contrast, I have a separate Sony ECM-MS907 microphone on the floor. It doesn't pickup much of the fan noise. Check this video, (the resolution of this video is downgraded)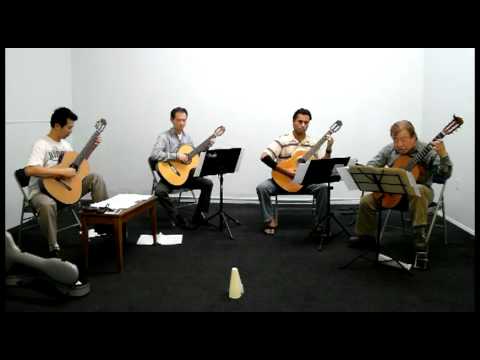 Take a 10M-pixel picture while recording 1080p full HD video.
* full HD 1920 x 1080p 30fps
* 5x optical zoom
* picking up music from my car stereos and noise from the len while zooming in or out
* taking 10M-pixel picture (3648×2736) while recording video
* MP4 video format. Upload original file, SAM_0023.MP4, to YouTube directly
* file size: 29,612,503 bytes, about 2MB/s
The "1920x1080p" is the 2nd highest video setting on Samsung TL350. I'm surprised that the file size per second rate of this video is slightly higher than the "1920x1080HQ" setting. I guess that the MP4 video compress rate depends on complexity of each frame in video. In the first video, the background is very simple and stable. So the compress rate should be higher.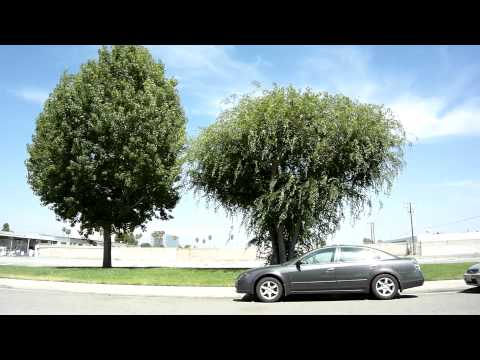 This is the picture I take while recording this video.
What if a car pass by? Check out this video.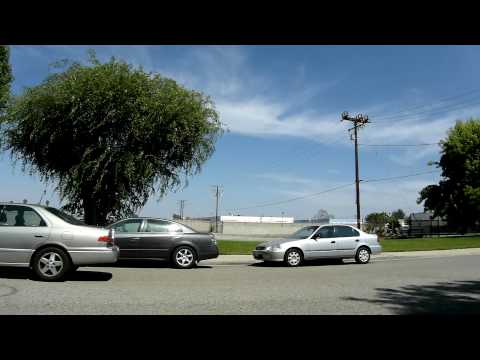 Download the original MP4 video file and play back locally. The video quality is better than on YouTube 1080p HD. The power lines are clear in the original file. It looks blurry on YouTube.
>>> SAM_0019.MP4
Based on these 1080p samples, the full HD video file size is around 1.7~2M/s. Use 1.8M/s to calculate.
1.8M/s x 60s = 108M per minute
1.8M/s x 600s = 1080M, which means about 1GB/10 minutes
1.8M/s x 3600s = 6480M, which means about 6.4GB/hour
A empty 8GB SDHC card (typically counts 7.6GB) can handle 1 hour and 10 minutes 1080p HD video.
Maximum video recording time limit
30fps (1920×1080, 1280×720, 640×480, 320×240):20 minutes regardless resolution
240fps (432×320)    :     5 minutes:40:00 slow motion play back at 30fps
480fps (224×160)    :     3 minutes    :48:00 slow motion play back at 30fps
1000fps(192×64):    10 seconds  : 5:33 slow motion play back at 30fps
I took video samples for each video setting up to their time limits. The follow MP4 file size data are base on real world samples:
30fps
1920×1080 HQ,   2,117,128,839 bytes,     approx.   1.97GB/20-minute
1280×720,            1,238,573,062 bytes,    approx.   1.15GB/20-minute
640×480,                330,181,109 bytes,     approx.   314MB/20-minute
320×240,                109,304,325 bytes,    approx.   104MB/20-minute
240fps (432×320),   348,842,589 bytes,   approx.   332MB/5-minute
480fps (224×160),   293,127,813 bytes,   approx.   279MB/3-minute
1000fps(192×64),      11,583,384 bytes,   approx.     11MB/10-second
More picture:
Impossible to read this sign from where I stand. But the camera does a good job. Click on the picture to see the full size original one.
Downtown Los Angeles, 5PM, August 4, 2010
Here is a Panorama SCN mode picture. I hold the camera in my hand. I'm sure my hand shakes a bit. But the picture comes out OK. Honestly, I don't know how to take a panorama picture. This is my first try.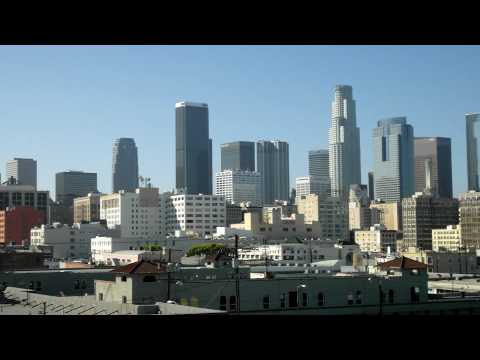 Barnes Park, 5:40PM, August 5, 2010
Try Panorama SCN mode in Barnes Park, Monterey Park, California.
1. This shot is more than 180 degree.
2. Start from the dark side, left side. The shadow under the trees looks good, but the sunshine part is overexposed.
3. Start from the bright side, right side. The green grass, blue sky and hazy mountain are pretty good. The tree shadow is too dark.
Conclusion: To take a good panorama picture, start from a point where is not too dark and not too bright.
Check out this park on Google map, http://www.panoramio.com/user/joeno1
Hollywood Boulevard, August 7, 2010
240fps slow motion video sample. Resolution: 432×320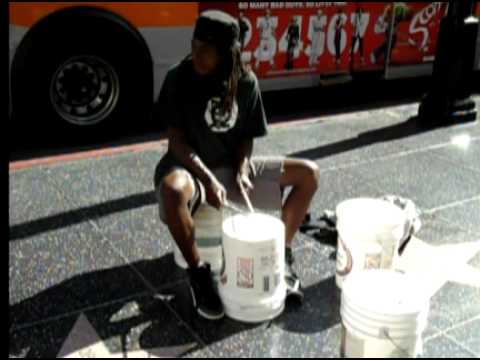 See this drummer's real time action.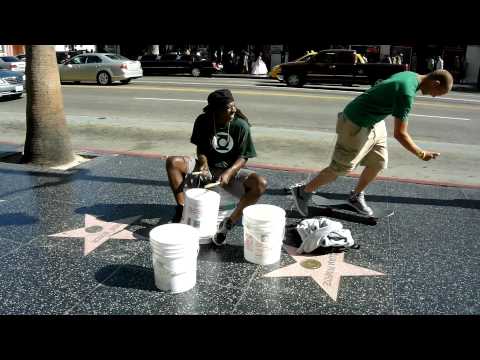 Water fountain in 240fps slow motion.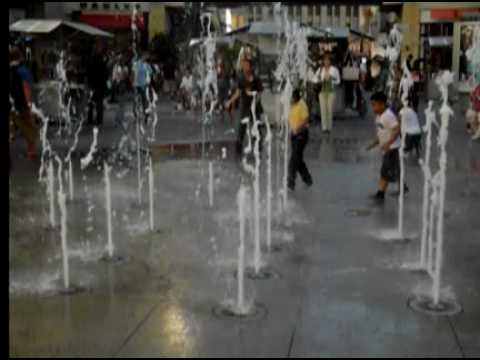 In door low light HD video test. It's a huge touch screen wall inside Hard Rock Cafe, Hollywood.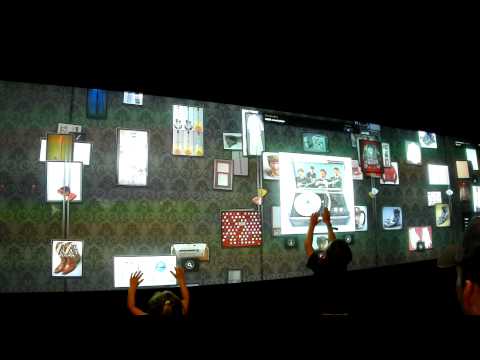 Hard Rock Cafe Hollywood front doors, shot from inside out.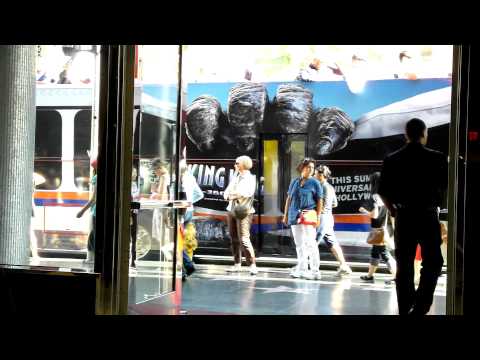 Water balloon in slow motion (Samsung TL350/WB2000 high speed video recording)
Recording speed: 240 fps. Video resolution: 432×320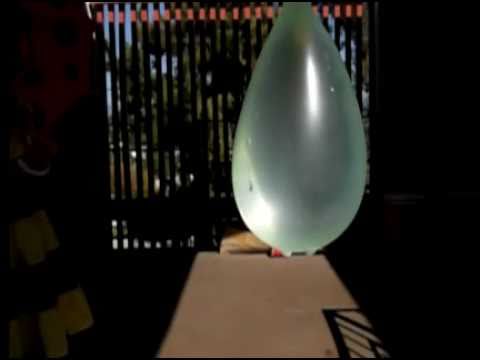 Recording speed: 480 fps. Video resolution: 224×160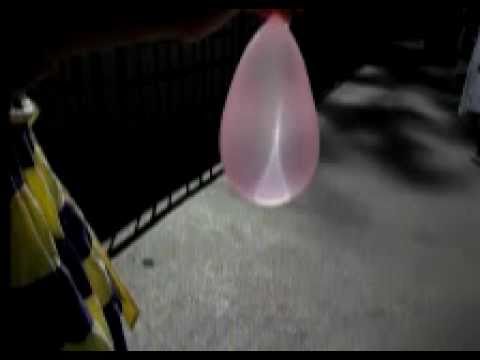 Recording speed: 240 fps. Video resolution: 432×320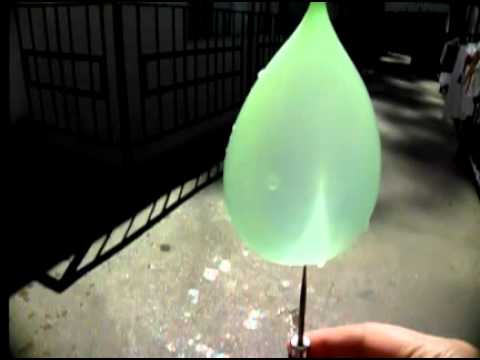 See Also:
Specifications from Samsung's official website
Clear pictures of Samsung TL350 / WB2000
I just found a professional end user review.