After upload the 3rd part to YouTube, I re-mix this video with my previous 2 practice recordings using YouTube Video Editor.  Just for fun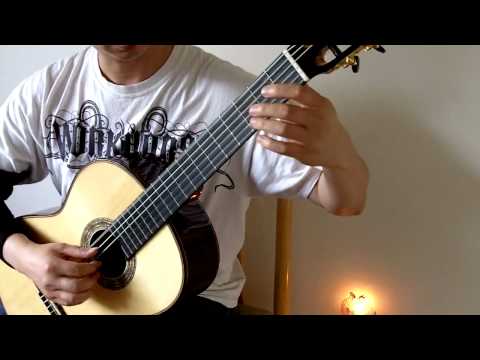 * 1st take, old strings, LaBella 2001 Classical MHT, 7 months
* 2nd take, new strings, Luthier Concert Silver Set 30, 1 week
* 3rd take, new strings, Luthier Concert Silver Set 30, 2 weeks
YouTube Video Editor is easy to use. Everything is done in a browser. No video editing software is required.
One thing needs to be improved though.
For music video trimming, manual time input is very necessary to create seamless music connection. YouTube Video Editor only allows user drag the time bar, which is not accurate enough and time consuming. Timing is everything for musicians.
This is my 3rd attempt on this piece of study. It's the last part this time. Music is changed from E minor to E major from here.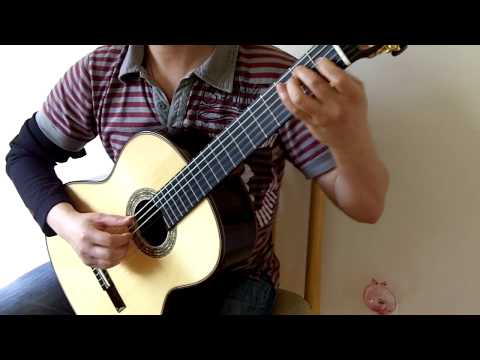 Composer: Fernando_Sor (1778-1839)
Guitar: ROMERIGO S 01, 罗美里哥 S 01(2010)
Strings: Luthier Concert Silver Set 30 (new strings)
Microphone: RODE NT4 + ZOOM H1
Camcorder: Kodak Zi8
中国视频网站链接:
YouKu
http://v.youku.com/v_show/id_XMjg5Njg3NjY4.html